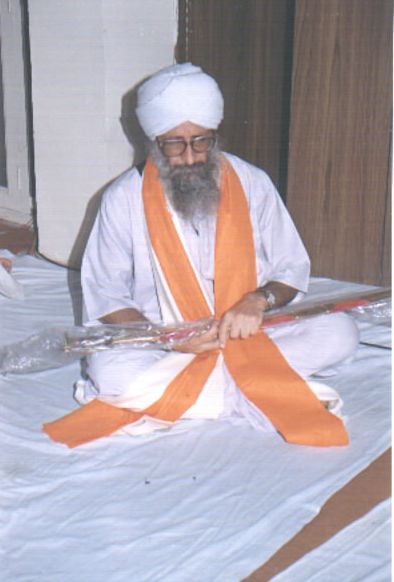 "I though said farewell to him, but I did not know… (that)..
He, who left the home, took the entire home with him."
(Translation… Poet: Nida Fazli).
October 23, 2004 to October 23, 2015… Eleven Years… It seems it just happened yesterday…
The eleventh Death Anniversary of My Father, Bhai Avtar Singh Ji…
*
اس کو رخصت تو کیا تھا
مجھے معلوم نہ تھا
سارا گھر لے گیا
گھر چھوڑ کے جانے والا
(ندا فاضلی)
*
ਉਸ ਕੋ ਰੁਖ਼ਸਤ ਤੋ ਕੀਆ ਥਾ, ਮੁਝੇ ਮਾਲੂਮ ਨਾ ਥਾ,
ਸਾਰਾ ਘਰ ਲੇ ਗਿਆ ਘਰ ਛੋੜ ਕੇ ਜਾਨੇ ਵਾਲਾ । (ਨਿਦਾ ਫ਼ਾਜ਼ਲੀ).
*
उस को रुख़सत तो किया था, मुझे मालूम न था,
सारा घर ले गया, घर छोड़ के जाने वाला । (निदा फ़ाज़्ली)।